Howard G Davies & Associates - Exercise and Fitness Safety Consultants
Gyms are generally safe environments for members of the public to use, but problems can arise if gym owners or their equipment suppliers do not meet mandatory EU/UK safety regulations.

Howard G Davies & Associates are professional health and safety consultants with specialist knowledge of the gym and fitness equipment industry – we will help you to stay up-to-date with current legislation, ensuring that your mandatory legal obligations are met and that your safety policies and risk assessments are properly implemented. Call 01633 251 222 for more information.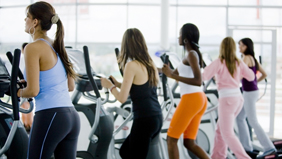 Gym Owners and Operators
All gyms and fitness centres are required by law have a comprehensive health and safety policy in place to protect staff and customers.
How we can help:
Health & Safety - Policy documentation and audit advice
Risk Assessments - On-site inspections or advice and templates on how to conduct your own

All our policy documents are specific to the fitness club market, saving you valuable time when preparing your own safety policies
More >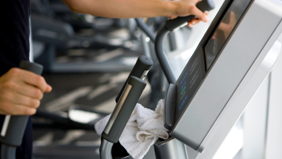 Equipment Manufacturers,
Importers & Distributors
If you you manufacture and/or distribute fitness equipment, we can help ensure that your products meet statutory legal requirements.
How we can help:
Current, comprehensive advice on the full range of EU directives and the ISO/EN standards that apply

On-site or desktop product evaluations

Assessment and evaluation of new products or new companies wishing to meet EU compliance standards
More >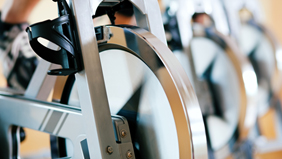 Gym Accidents
Fitness accidents are fortunately rare, but they do happen. Our services cover all aspects of legal compliance for gyms, providing support and assistance in the event of an accident.
How we can help:
Expert advice/reviews of fitness accidents

Desktop or full CPR technical expert witness reports

Exercise accident reconstruction & opinion for defendant or claimant prior to committing to litigation
More >
Howard G Davies & Associates: Fitness Safety Consultants
Our professional health and safety consultants provide a range of services to a wide variety of customers, including:
Private and local authority gym owners, operators and managers

Hotel and corporate facility managers

Schools and higher education establishments with fitness facilities

Manufacturers and suppliers of fitness equipment

Gym members and users
We aim to provide straightforward, jargon-free advice, offering a wide range of options to suit your requirements and budget:
Reviews and advice on accidents in gyms

Expert witness reports and evidence where required

Risk assessments (or advice on how to conduct your own)

Fitness product inspections to confirm compliance with current international/EU safety standards and directives

Advice on meeting 'inclusive' standards relating to disability and the Equality Act 2010

Health and safety policy documents and audit advice.
Areas of Expertise:
Fitness & Exercise Accident Reconstruction

Fitness & Exercise Equipment

Selectorized Strength Equipment

Cardio Equipment

Core Training Equipment

Suspension Training Frames
Physio/BOSU Balls

Plate Loaded Equipment

Free Weight Equipment

Equipment Use & Personal Training

Equipment, Warnings & Facility Signage

Fitness Equipment Instructions for Use